Orientation

The Ultimate Beach Guide
Life is indeed better at the beach
The ultimate guide for all of you beach lovers. Planning your 2020 vacation or just longing to tuck your toes in the sand, feel the sea breeze and gather as much vitamin D as possible? Just continue reading to find out our favorite beach spots for 2020.
---
---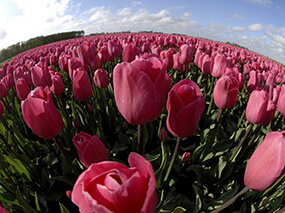 Tulip Time
The tulip season is just around the corner. If you still haven't decided on your spring destination, we have a suggestion- Holland, a.k.a the "flower shop of the world"!
---
---
Description
The ASP.NET Core UI Cards enable you to arrange the content either vertically or horizontally.
ASP.NET Core source
Also available for:
orientation.cshtml
OrientationController.cs
Support & learning resources
Cards for other technologies